About Us
Cheryl Moses, REALTOR® and Broker, owns and operates Action Keys Realty, Of The Florida Keys, Inc. on Summerland Key, mile marker 24, in the beautiful Florida Keys.
One of the very few independently owned and operated real estate companies in the Florida Keys, Action Keys Realty has been a successful competitor since its creation in 1984. Cheryl Moses, REALTOR® and Broker, joined original owner Brian Sullivan, in 1995. Seven years later in 2002, Cheryl purchased the company.
Our Community
Whether it's helping raise money for schools and local organizations or participating in fund-raising events, Action Keys Realty is committed to making a positive difference in our Florida Keys community. Action Keys Realty has proudly supported the following organizations: American Cancer Society Relay for Life, St. Peter's Catholic Youth Group, Monroe County Sheriff's Department Junior league, Sugarloaf Middle School, and the Habitat for Humanity.

Cheryl Moses
REALTOR® , Broker, Owner
Office: (305) 745-1323
Cell: (305) 304-7680
Toll Free: (800) 874-1323
Fax: (305) 745-4002
[email protected]
Cheryl obtained her real estate license more than 20 years ago. She has been extremely active in the Marathon and Lower Keys Association of Realtors (MLKAR) and has held numerous positions within the Association including President, Vice President, Treasurer and Secretary. She has also Chaired the Multiple Listing Committee and served on the Professional Standards Committee, Budget Committee and Civic Affairs Committee. She has been on the Board of Directors for more than 7 years.
In 2002, Cheryl was elected by her peers at MLKAR as the REALTOR® of the Year – a very prestigious award. Cheryl continues to be very active in the Lower Keys community.
She is a member of the following organizations:
Lower Keys Chamber of Commerce
The Florida Association of REALTORS®
National Associations of REALTORS®
Marathon & Lower Keys Assn of REALTORS®



Christine Rudy


REALTOR®

Office: (305) 745-1323
Cell: contact the office
Toll Free: (800) 874-1323
Fax: (305) 745-4002
[email protected]

Christine has lived in the Florida Keys since 1987. She has been successfully investing in real estate for over 20 years and understands the real estate business from multiple perspectives. She obtained her Real Estate license in 2005, is a REALTOR® and is one of the best agents in the area.

With her wealth of knowledge of the Florida Keys and being an avid angler herself, she is very familiar with the important boating, depth, and water-way issues that concern her customers.

Christine understands and believes that the lifestyle you live is as important as where you choose to live. She is committed to representing her customers with respect, honesty and the individual care they deserve – and truly embracing the Florida Keys life.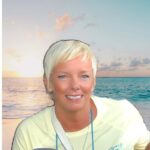 Mary Conklin
REALTOR®
Office:  305-745-1323
Cell:  814-730-5315
[email protected]
Mary is a newcomer to Action Keys Realty and is ready to help you find your piece of paradise! She is a Big Pine Key resident and avid Scuba Diver, boater, and paddleboarder.  Her education includes a Master's Degree in Strategic Leadership and a Bachelor's Degree in Business Administration.
She looks forward to putting her education, drive and knowledge of the Lower Florida Keys to work for you in the most professional and ethical way possible. You will love the experience of working with Mary whether buying or selling; stop in and say hello soon!
Mary is a member of the following organizations:
The Florida Association of REALTORS®
National Associations of REALTORS®
Marathon & Lower Keys Assn of REALTORS®